PRESS RELEASE
Controller General of Correctional Services backs GOLPRONET's Prison Decongestion Advocacy
We are elated to inform the general public that the Controller General of Correctional Services in Nigeria CGC Ja'faru Ahmed has thrown the full weight of the agency behind our Proposed Prison Decongestion Advocacy.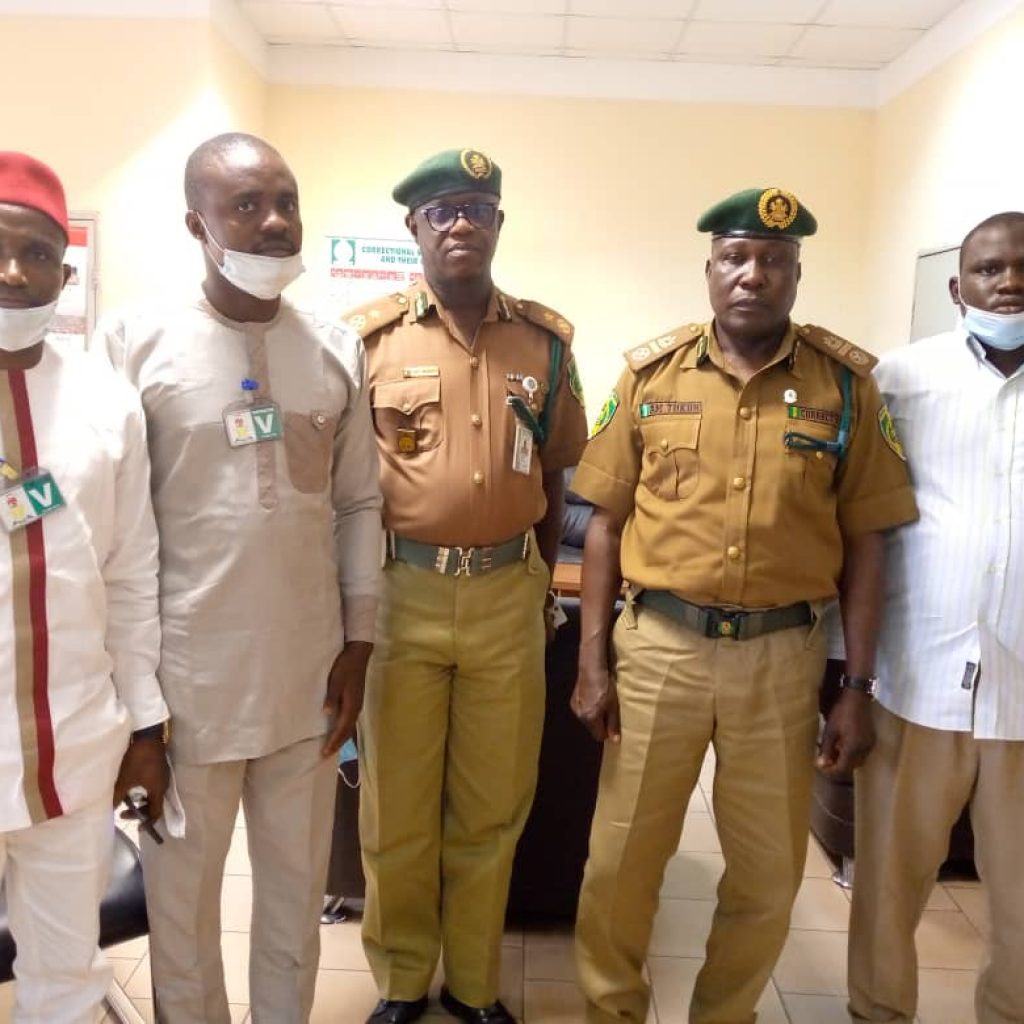 This assurance was given during a courtesy call on the CGC by the National Executive of GOLPRONET. In his address, the National Coordinator of GOLPRONET stated the importance of a corporation between both organisations especially in the areas of advocacy for speedy trials, the perfection of bail conditions, non-custodian services and lots more.
In his response, the CGC Ahmed thanked GOLPRONET for stretching a hand of friendship and promised that the agency will give the fullest support to the achievement of the mandate of GOLPRONET. He directed the ACG Operations, ACG AM Tukur to finalise discussions with GOLPRONET and oversee the achievement of the mandate by giving all necessary support.
As we begin formal paperwork with the Correctional Service, our Board of Trustees has approved the constitution of a committee of eminent Nigerians that will see to the delivery of this mandate of getting some Nigerians out of custodian centres.
Signed
Olaniyi Odina
National Coordinator
Ayantunji Olubunmi Esq.
National Secretary
08 October 2020